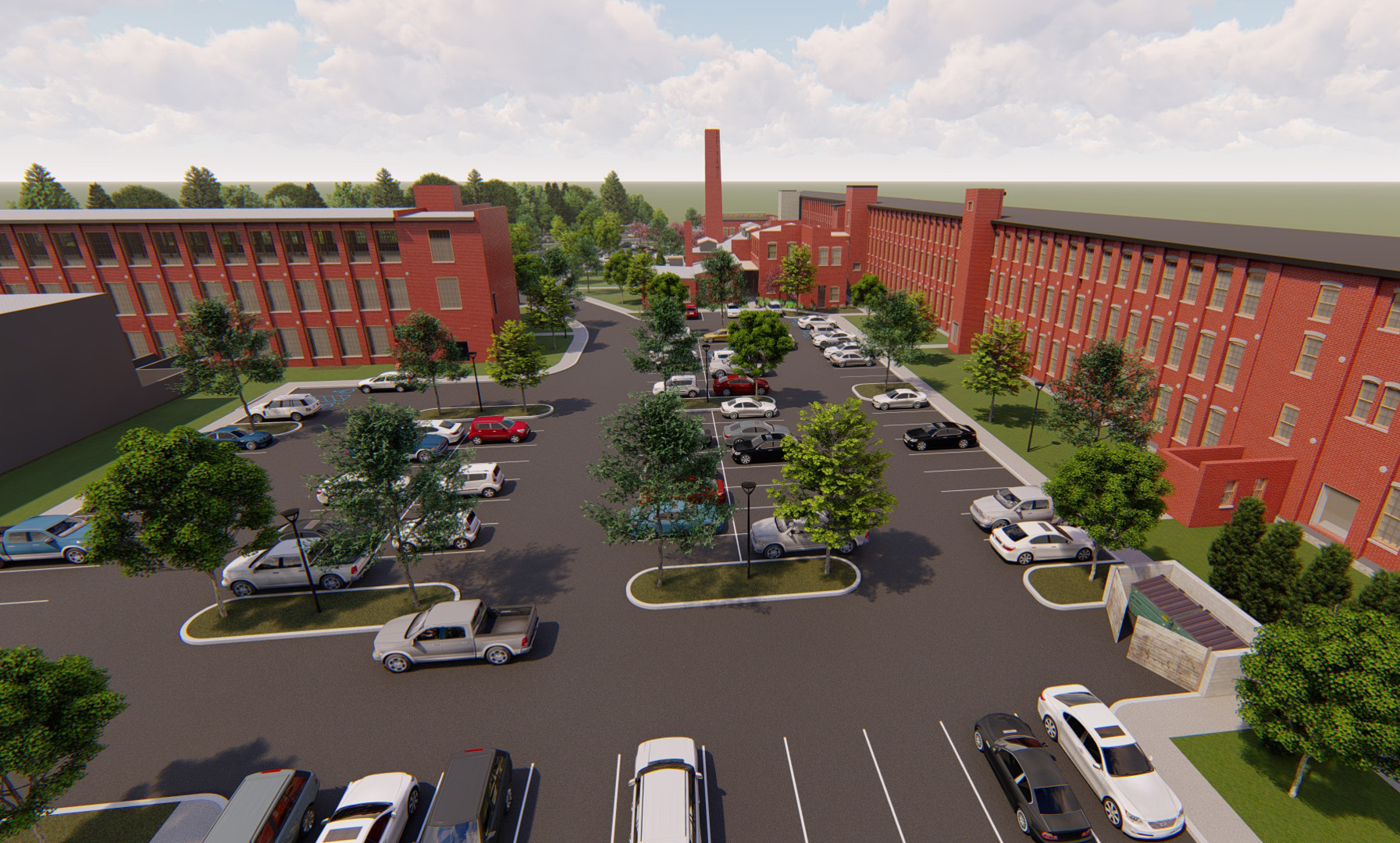 Stehli Silk Mill is a renovation project consisting of approximately 166 apartment units. The majority of the apartments are singles, studios and a few doubles. In addition to the apartments, a future brew pub is planned for the existing single story structure. Ancillary structures related to the former boiler building will be utilized to provide amenity spaces for the residents, as well as some smaller retail or office tenants.
The project is primarily delineated into two (2) areas, and is reflected in the drawings as such.
* Phase 1 – Mill Buildings 1, 2 & 3 – Mills 1, 2 & 3 are all part of the "main building", which runs parallel to Martha Avenue. This building is over 900′ long and three (3) stories high. Phase one is to also include all work as identified in Building 21 and basement level of Mill 1 as shown on A1.01 and all work in the Boiler Plant Building (AKA – Amenity Center) as identified on A1.10. This includes all required MEP systems.
Break down your price into 4 parts:  Mill 1, Mill 2, Mill 3, Mill 21/Boiler complex
* Phase 2 – Mill Buildings 5 & 6 – Mills 5 & 6 part of "T" shaped building, which is located approximately 170'0″ behind the main building. Mill Buildings 5&6 face Marshall Avenue.
ALL PRICING SHALL BE BROKEN UP BY BUILDING #'S FOR OWNER BUDGETING PURPOSES
The project scope consists of and includes (but is not limited to the following):
Concrete Topping at Existing Floor Assembly
Brush Blasting of existing wood beams, decks, brick walls, stair towers, etc.
Masonry Restoration
Structural & Misc. Metals
Rough Carpentry
Finish Carpentry – including running trim
Millwork (Kitchen and bathroom cabinetry, shelving – @ kitchens & closets)
Granite Counters (@ kitchens and baths)
Roofing – Boiler complex only – (Mills 1-5 re-roofed in Fall 2014) Patching of penetrations only for Mills 1-5.
Waterproofing of future elevator pits
Caulking
Supply Doors, Frames & Hardware
Drywall, Framing, & Insulation
Painting
Toilet Accessories
Residential Appliances (FBO – hook up by trades)
Elevators
Sprinkler
Plumbing
Mechanical
Electrical (including fire alarm)
Low voltage systems (Security, door access, – vendor design)
Site/Civil drawings are only preliminary. We will post them as soon as they have been finally approved.
A site visit has already occurred but can be added upon request by contacting Marc Munafo @ 410-591-2917.
Feel free to contact John Speights at john@cambuilds.com or Laura Schaefer at laura@cambuilds.com.