New Project Update! Check out this video rendering of the historical restoration & adaptive reuse to the Stehli Silk Mill, in Lancaster PA.
Originally built in 1897, the current complex of buildings is on the National Register of Historic Places. Most of the structures are three stories, with the main long structure along Martha Ave. being in excess of 900 feet long, making it the longest structure east of the Mississippi when it was constructed.
Plans call for the development of approximately 130 apartment units, consisting of mostly singles, and some doubles. Additionally, a brew pub is planned for the old women's cafeteria, which is a single story structure with a clerestory and exposed steel truss roof framing system. Ancillary structures related to the former boiler building may be utilized to provide amenity spaces for the residents, as well as space for some smaller retail or office tenants.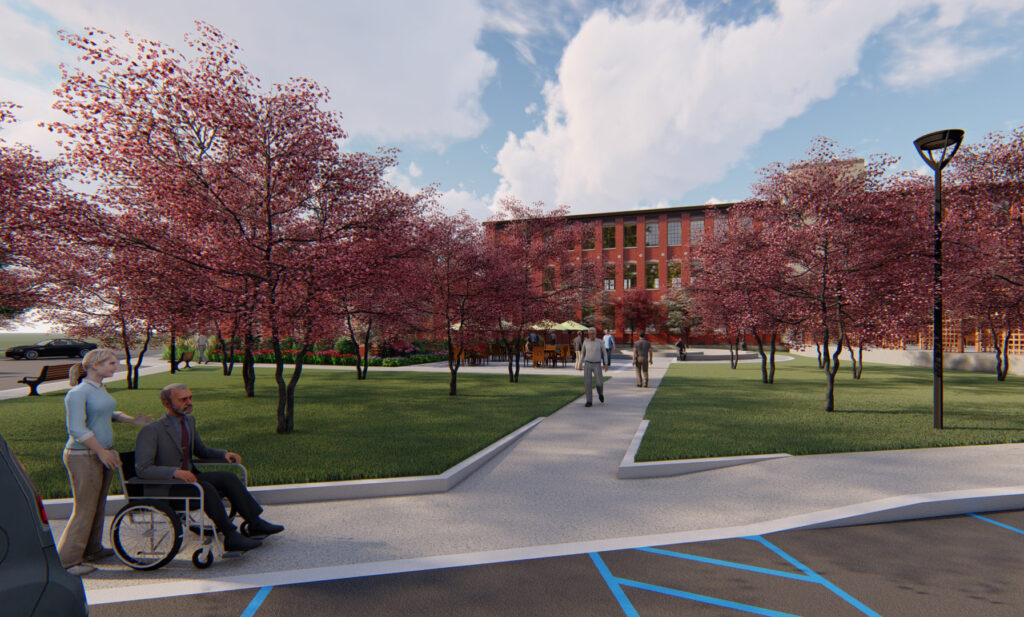 CAM Construction is leading Design-Build services on the project for Lancaster Mills LLC.