Scenes from the Ribbon Cutting at Montebello Elementary/Middle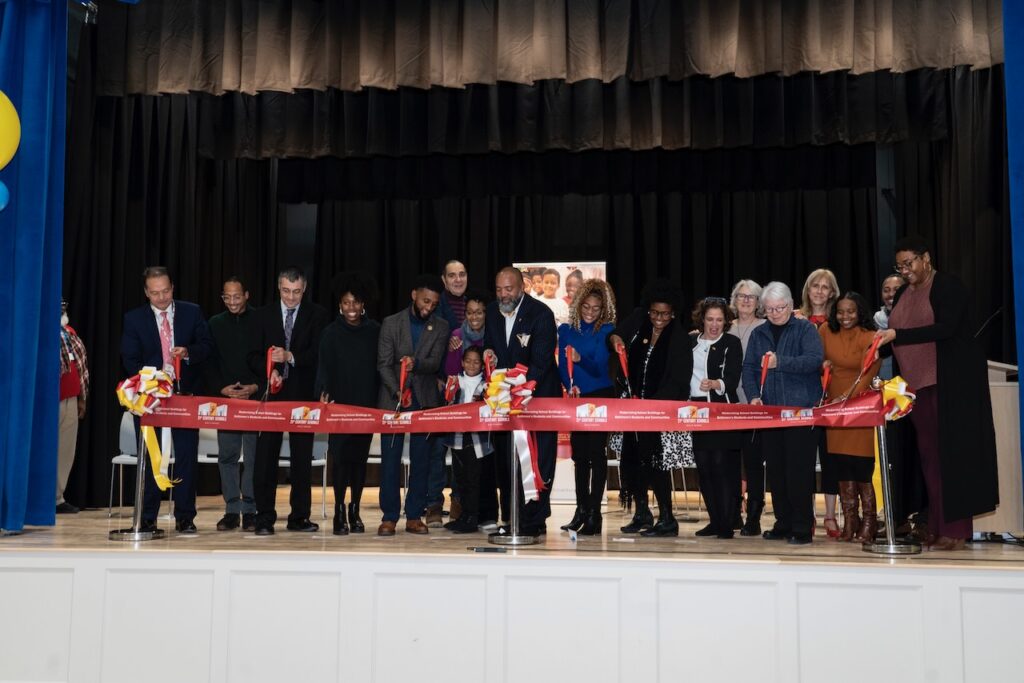 A buzz of excitement was in the air as CAM wrapped up 2022 by hosting two major ribbon cutting ceremonies IN ONE WEEK, showcasing our recently completed 21st Century Schools Projects: Highlandtown Elementary/Middle and Montebello Elementary/Middle! We were overjoyed to have the chance to unveil these beautiful new facilities to the throngs of students and parents, eager to explore their new classrooms, libraries, dining halls, and collaborative learning spaces. Special thanks to leaders like Governor Larry Hogan, Senate President Bill Ferguson, Mayor Brandon Scott, Council President Nick Mosby, Principal Denise Ashley, Principal Troy Mitchell, and other city advocates who were instrumental in getting these plans approved, who came out to celebrate the momentous occasions and tour the final product.
What better feeling than to give over 1,400 young students the gift of a brand new school for Christmas! Certainly much more work to be done, but together we can change the lives of Marylanders for the better, one building at a time.