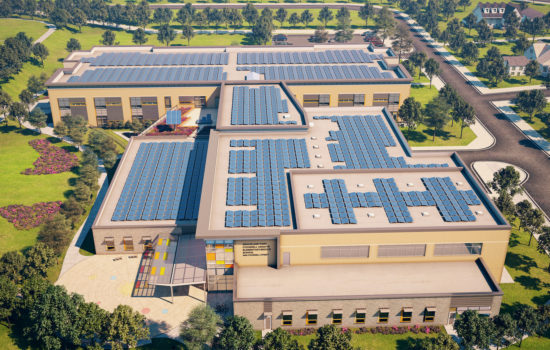 Solicitation Number: IFB 18017
Location:
Graceland Park/O'Donnell Heights Elementary/Middle School No. 240: 6300 O'Donnell St. Baltimore, MD 21224
Holabird Elem/Middle School No. 229: 1500 Imla Street, Baltimore, MD  21224
Both new schools will be 94,000 SF 2-story, K-8 schools, and will be built simultaneously. All major trades are involved including: hazmat abatement, demolition, sitework, concrete, masonry, steel, milllwork, roofing, storefront, finishes, specialties, elevator, sprinkler, mechanical, and electrical.
Although drawings are very similar it is the trade contractors responsibility to determine scope of each project and bid accordingly.