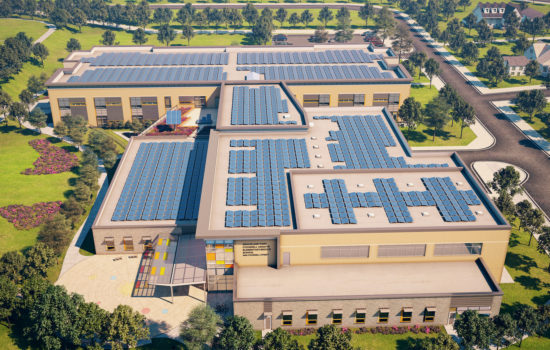 Solicitation Number: IFB 18017
Nov 1, 2017
:  Jun 30, 2020
Aug 23, 2017 – 12:14PM EDT
Location:  Graceland Park/O'Donnell Heights Elementary/Middle School No. 240: 6300 O'Donnell St. Baltimore, MD 21224
Holabird Elem/Middle School No. 229: 1500 Imla Street, Baltimore, MD  21224
Both new schools will be 94,000 SF 2-story, K-8 schools, and will be built simultaneously. All major trades are involved including: hazmat abatement, demolition, sitework, concrete, masonry, steel, milllwork, roofing, storefront, finishes, specialties, elevator, sprinkler, mechanical, and electrical.
Although drawings are very similar it is the trade contractors responsibility to determine scope of each project and bid accordingly.
SCHEDULE:
PHASE 1 – NEW SCHOOLS
October 2017 – June 2019
PHASE 2 – EXIST SCHOOLS – DEMO & SITEWORK
NOTE – FOR BOTH BUILDINGS: wage rates, unit prices, and alternates apply.
MBE REQUIREMENTS: MDOT  Total goal – 32%, with African-American (7%) and Asian (4%) sub-goals.