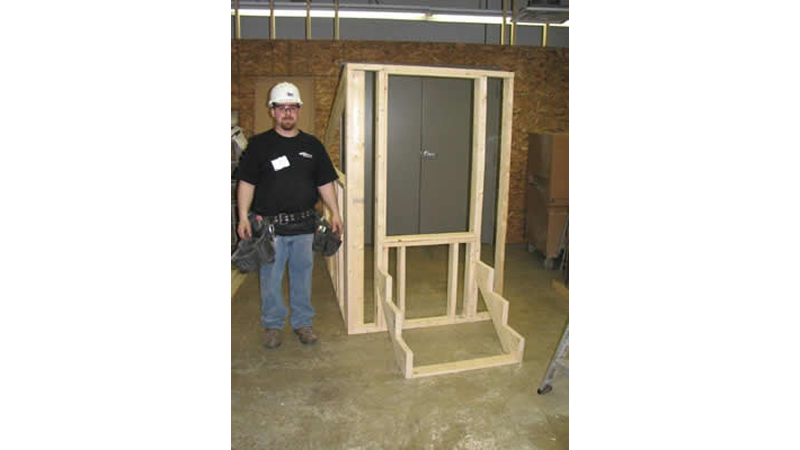 Jordan Lapp, fourth year ABC Baltimore carpenter apprentice and son of Field Superintendent Jeff Lapp, won ABC Baltimore's recent written and hands-on competition in the field of carpentry and will be competing in the upcoming ABC Nationals Carpentry trials.
ABC is the nation's largest commercial construction industry association and has more than 600 member firms in the Baltimore chapter alone. This year's nationals will be held in San Antonio TX from April 2nd through 15th and Jordan will compete with representatives from the member firms of ABC's seventy five U.S. chapters. ABC Baltimore's judges elected not to send competitors from all of the different trade classes to compete in this year's national competition, but strongly believe that Jordan's skills will position him well in the upcoming events.
CAM congratulates Jordan on his achievements and looks forward to him placing very high or indeed winning the upcoming event. Congratulations on a job well done!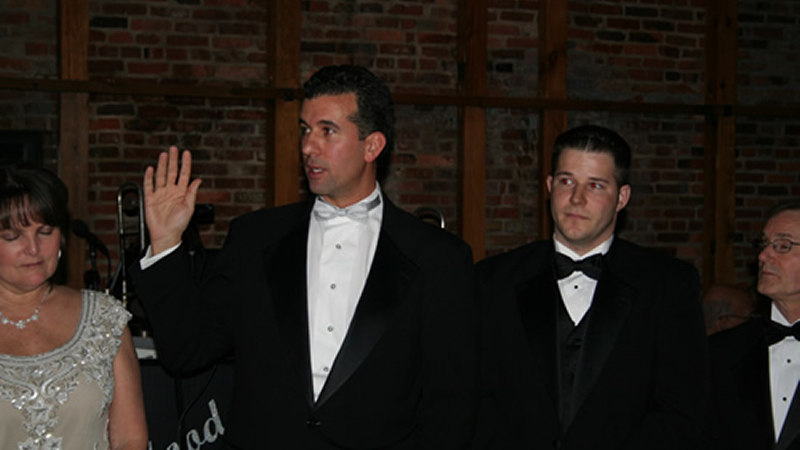 At the February 2nd Annual Winter Gala, ABC Baltimore's Executive Director Mike Henderson announced that Marc Munafo, President of CAM Construction, had begun his one year term as Chairman of the Chapter. ABC Baltimore, one of the largest chapters of this national organization. ABC Baltimore has over 600 member firms, with a more than 90% member retention, of which more than 75% of the member firms are contractors. Virtually all of the members are engaged in multiple facets of commercial, industrial and institutional construction throughout the Baltimore metropolitan area. Marc has been on the Board of ABC Baltimore for a number of years, has chaired the General Contractors Council, will lead the upcoming Best Practices Award Round Table and recently chaired the ABC Baltimore Leadership Conference. Mr. Henderson agreed that the organization will "continue its strong growth" under Munafo's leadership.