Holabird Elementary Middle School – Drone Update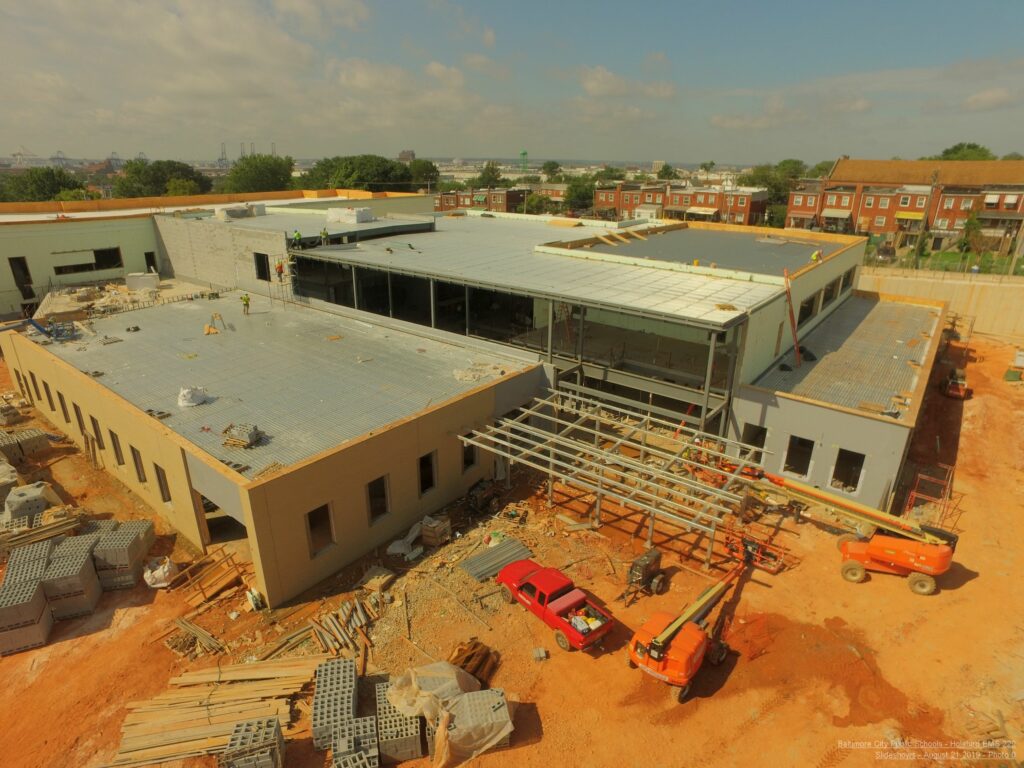 A drone captured these pictures in August, showcasing the construction progress at Holabird Elementary Middle School in Baltimore, MD. Our team has been hard at work this summer and this project is tracking a LEED Platinum certification.
Holabird is a Net-Zero project featuring Insulated Concrete Form (ICF) wall construction and will be featured in one of our next updates. Learn more about how we can provide cost and time savings on your project, while meeting eco-friendly program goals.