Connection Center at New Psalmist Baptist Church Campus wins Award of Excellence!
GC New Project – $1 to $5 Million
CAM won an Award of Excellence for the construction services to the Connection Center at New Psalmist Baptist Church's campus in Baltimore, MD.
The Connection Center is a new 7,500 sf, multi-purpose center which will be primarily used for ministry and fellowship activities. This center will serve as the congregations hub for connection. The facility includes a large gathering and welcoming hall, administrative offices, and a large banquet kitchen. This project provides the owner with the ability to do ministry in an even greater way.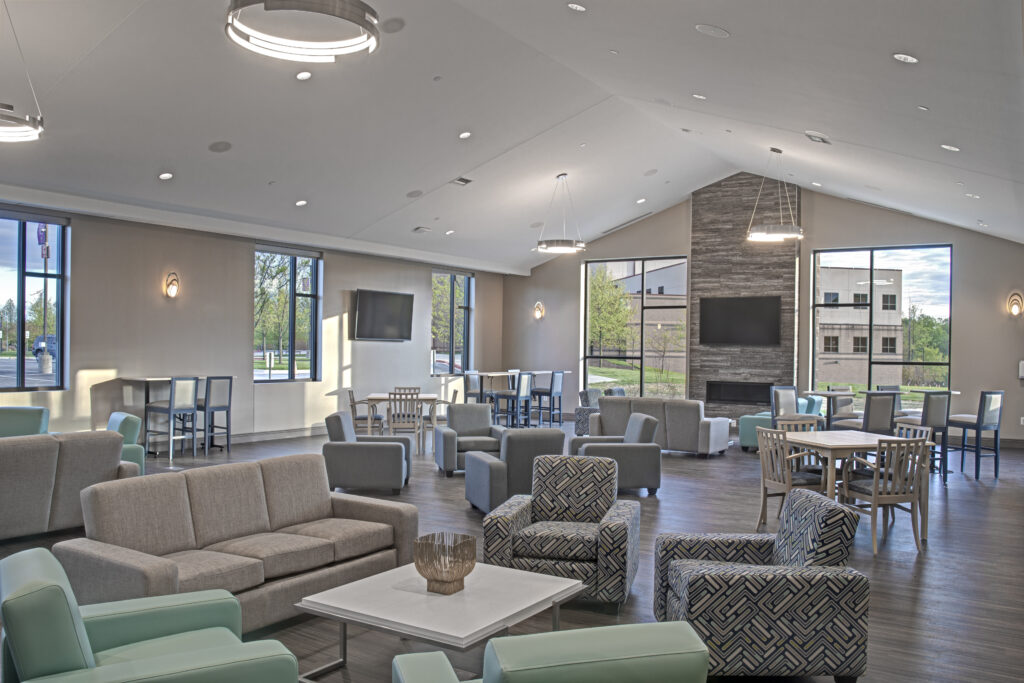 CAM was hired to assist the church early within the Pre-Construction process. Our team provided detailed cost estimates, constructability reviews, and provided diligent insight in budget reconciliation meetings with the design team.
CAM completed the project on-time during the beginning of the COVID-19 pandemic, ensuring a safe on-site working environment each day.