CAM Participates in ABC/AIA/ULI Baltimore Panel Discussion
Marc Munafo, CAM's President, participated as a panelist during the recent "Unique Practices of Successful Project Teams" event presented by ABC, AIA, and ULI.
The Graceland Park/O'Donnell Heights EMS & Holabird Academy projects were featured and CAM was joined by Maurice Gaskins, Baltimore City Public Schools, to discuss the project's success and unique organizational structure. Grimm + Parker was the architect in the project.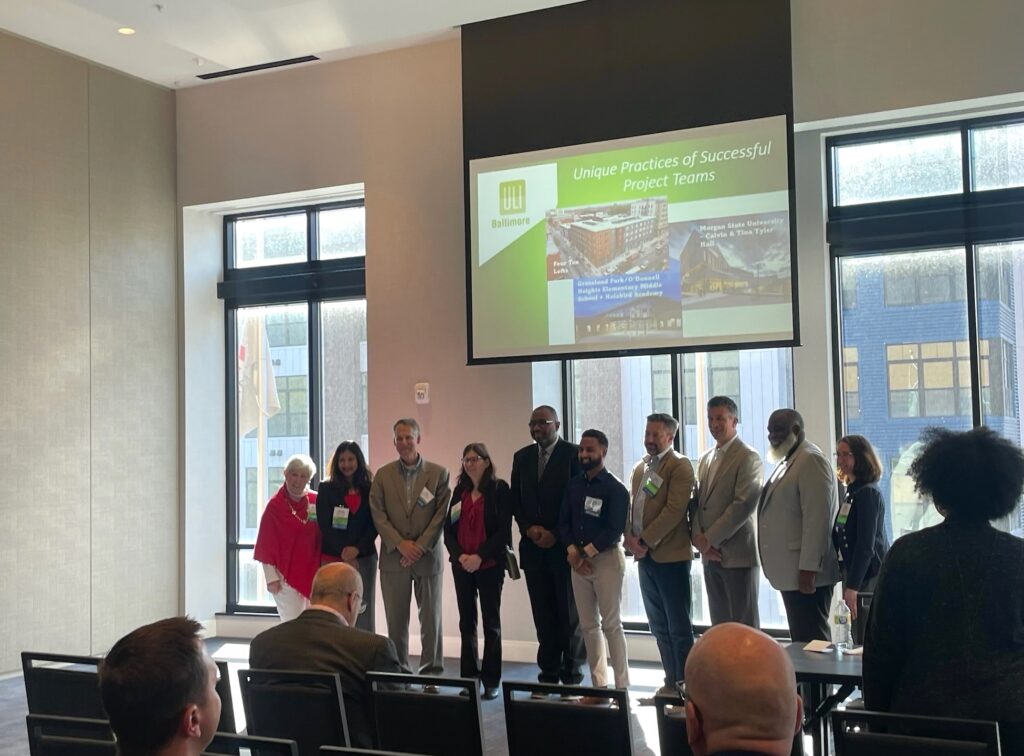 Each team identified how they defined success and elaborate on the unique project management and planning practices that were implemented in order to achieve client goals.
Other Project Teams:
MSU Calvin and Tina Tyler Hall
Bob Mock, Associate, GWWO
Benjamin P. Morgan, Vice President, Barton Malow Company
Daniel N. Janak, Assistant Project Manager, Morgan State University
Four Ten Lofts
Malindi Lankatilleke, Project Manager, Southway Builders
Nancy Liebrecht, Project Manager, Moseley Architects
Jim French, Principal, French Development