CAM Named to Baltimore's "Middle Market Leaders" List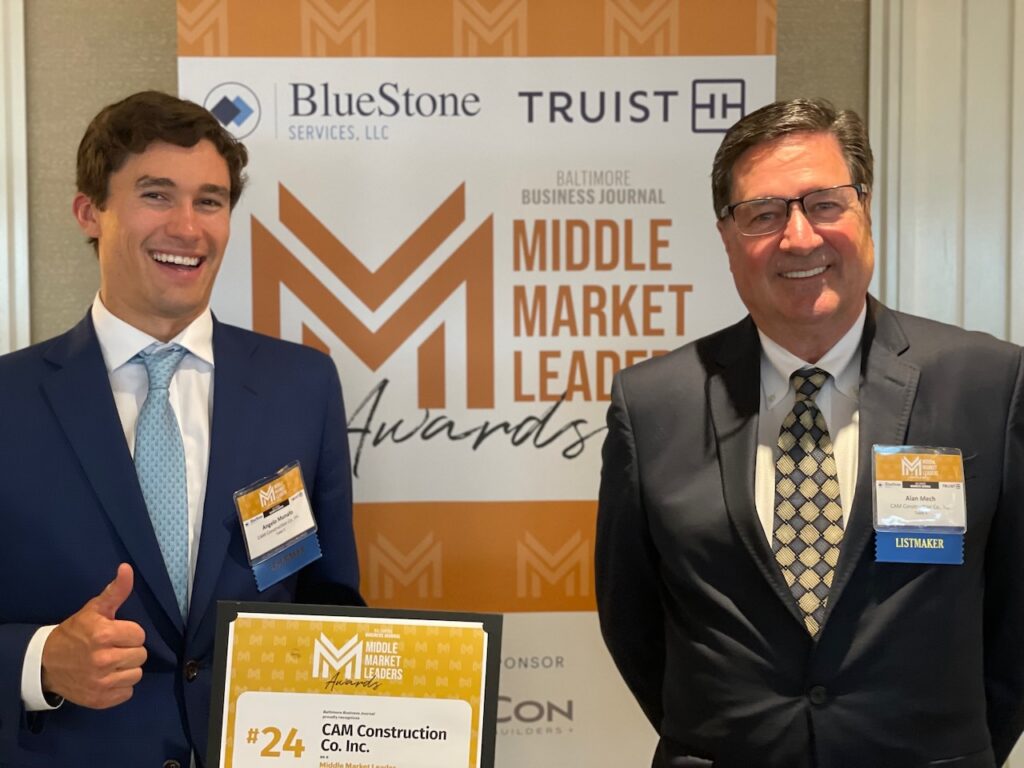 CAM was proud to be honored in last month's Middle Market Leaders awards hosted by the BBJ at the Center Club. Mid-sized firms such as ours are the lifeblood of the local economy, and it was an honor to share the room with such good company across a wide spectrum of industries.
Thanks to all of the owners, architects, and subcontractors who we've worked in close collaboration with over the past few years. Our clients and industry partners have been integral to our success.
We hope to continue making a strong impact on the built environment throughout this state over the years to come.