CAM Awarded Montebello EMS project!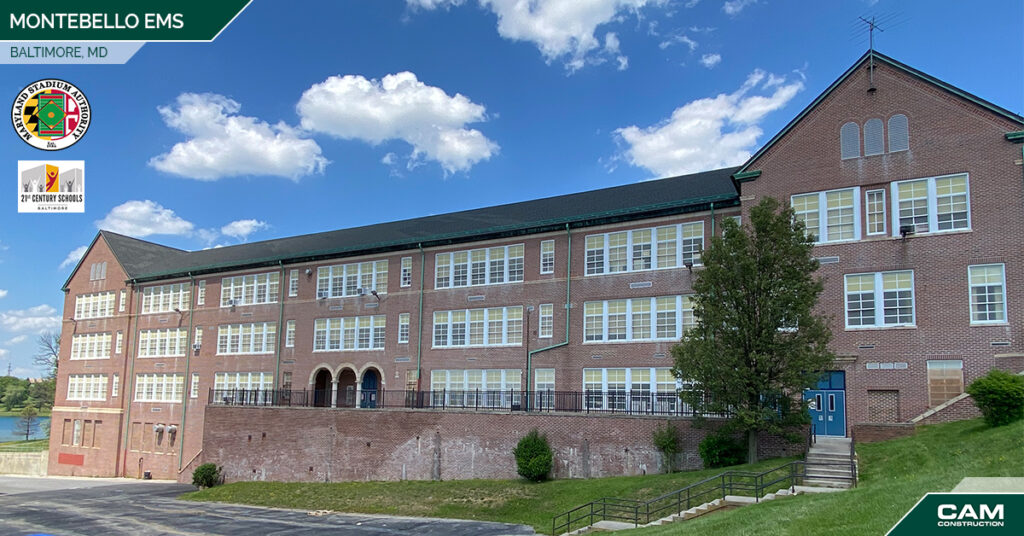 CAM is excited to announce that we have been selected by the Maryland Stadium Authority to provide Pre-Construction & CM services on the upcoming renovation & addition to the historic Montebello Elementary/Middle School (MEMS)!
The current MEMS facility will undergo a full systemic renovation, with a major addition component that will tie into the original historic building.
Our team will partner with Crabtree, Rohrbaugh & Associates – Architects and the entire design team to complete this project for the MSA, 21st Century Schools Baltimore, & Baltimore City Public Schools.