The Robert Poole Building project has achieved a LEED Gold certification! Below is the project's case study.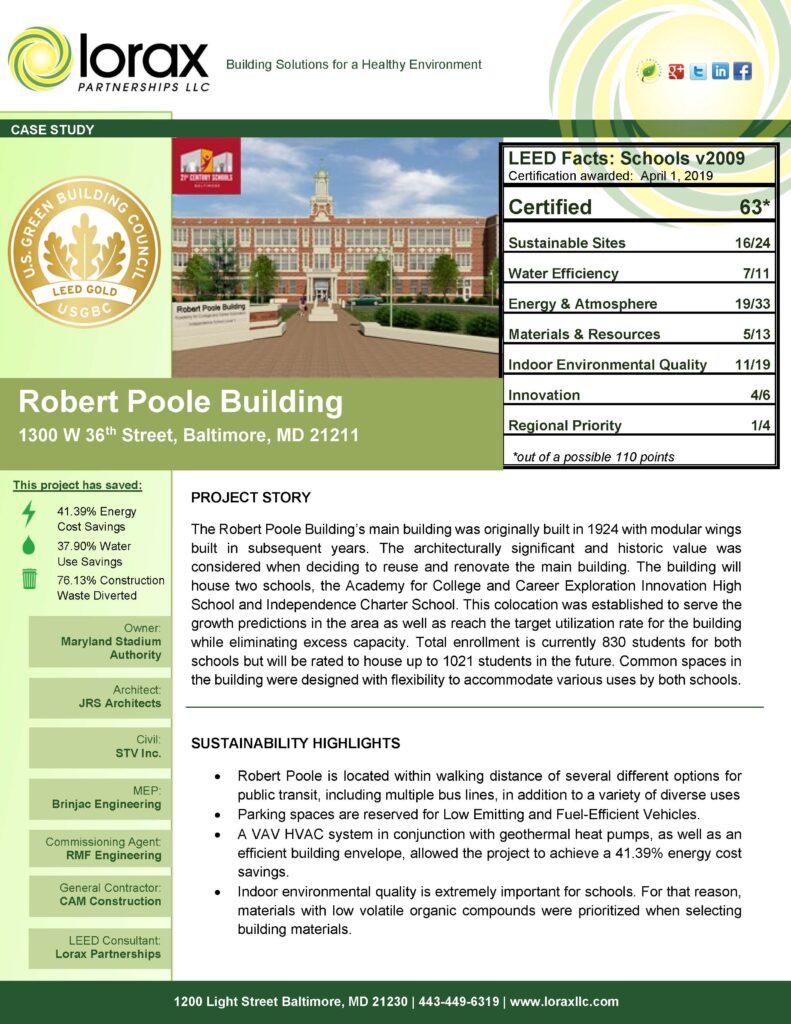 Progress Update! A recent drone flight at Holabird Elementary/Middle School highlights our team's progress on this new Baltimore City Public School.
Upon the completion of Holabird and Graceland Park/O'Donnell Heights Elementary/Middle Schools, these new LEED Platinum facilities will be the first Net Zero educational facilities within Baltimore City.